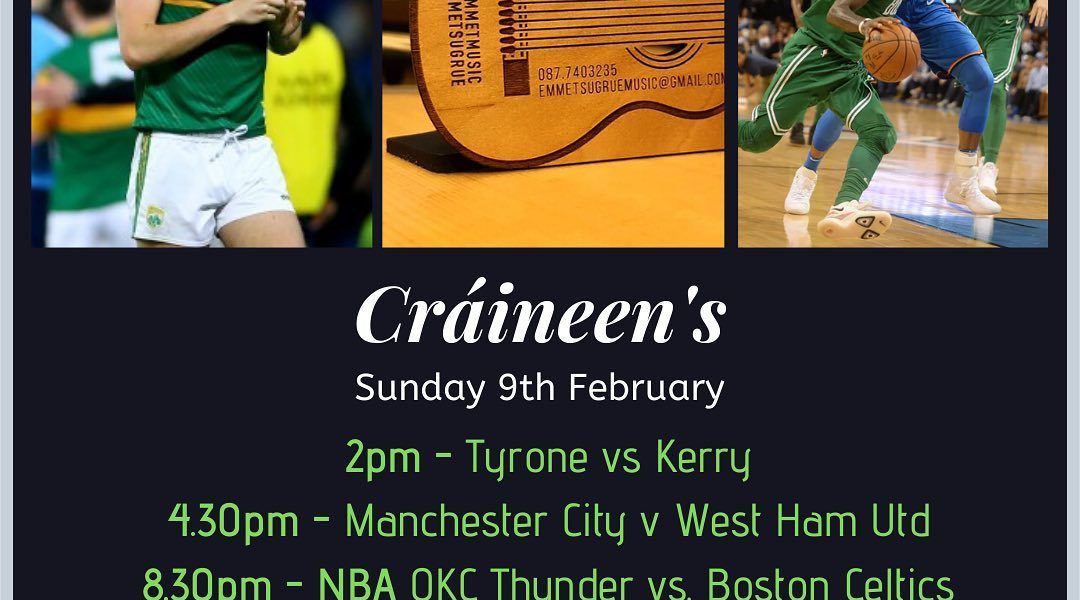 In 2019 and 2018, we brought Cráineens Bar in Cahersiveen into the social media world.
After creating Facebook and Instagram pages , we helped Cráineens Bar reach a wider target audience on a regular basis through weekly fun posts, covering their lunch time menu and sports on the box. The fun we brought to their online platforms with our unique graphic designs and increased customer engagement was very well received.
Client's feedback
I could not be more delighted to recommend KC Digital Marketing for online advertising.  Killian and Connor have performed exceptionally from the start.  Their expertise, professionalism and ingenuity have resulted in an increase in business, broad exposure and countless occasions of positive recognition and feedback.  They work hard, they are dedicated and responsive (even at odd hours). An engagement at any level with KCDM would be a wise investment, destined to result in a positive experience and improved bottom line. Well done lads, two thumbs up!!
Tommy, Cráineens Bar, Cahersiveen.
Our Portfolio List